Striving to achieve shared prosperity built on mutual trust
Hyogo Pulp Co., Ltd. uses all types of wood either as pulp stock or biomass fuel.
The Company hopes to make connections with new suppliers to achieve a prosperous coexistence. This would be based on a relationship of trust with our business partners that supply us with wood resources.
Promoting efficient use of unused wood
In the area of wood sourcing, the Company has solid technology to produce high-quality pulp from resources that used to be discarded. These include lumber with low utility value, mill ends, wood recovered from dismantled homes, and wood scraps.
These resources are also used in biomass power generation to help alleviate global warming, as well as rejuvenate forests and revitalize the wood industry.
Unused wood processed into chips
Raw timber
(small-diameter timber)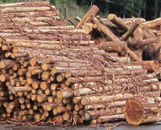 Bark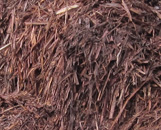 Edge slabs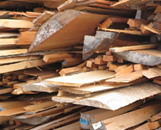 Wood recovered from demolition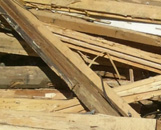 Thinned wood scraps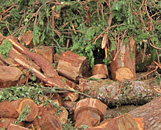 Laminated lumber scraps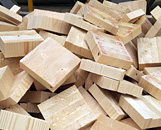 Lumber mill scraps (1)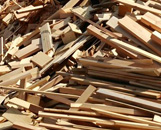 Lumber mill scraps (2)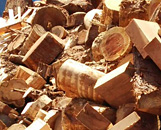 The Company purchases these wood resources in the form of chips.
Please contact us for referrals for wood chip processors. We can be reached by e-mail or phone as indicated below. In the past, the Company bought large volumes of trees that were felled by typhoons and other natural disasters. These trees were turned into pulp to help the disaster-stricken communities with their rehabilitation efforts.