What Is UKP?
Hyogo Pulp's core business is in the production of unbleached kraft pulp (UKP). UKP is made by steam cooking wood chips with such chemicals as caustic soda so as to dissolve lignin. This process results in such fibers as cellulose. UKP is an intermediate product between raw materials (wood) and finished products (paper).
Much of the raw materials for UKP comes from scraps generated at lumber mills and wood from dismantled wood-framed houses. In the past, these resources would have been discarded or incinerated. The UKP business thus plays a role in the formation of a recycling-oriented society.
Hyogo Pulp is one of the leading corporations in the industry. It is the single highest-selling manufacturer and marketer of UKP in the domestic market. It also ranks among the top three in Asian markets.
Product Features and Applications
Pulp is processed into various products to meet the daily needs of consumers.
As exterior liners for corrugated fiberboard that requires high quality materials
Used paper is increasingly recycled to make corrugated fiberboard. However, used paper is inferior to virgin pulp in terms of strength.
For this reason, UKP is used for exterior liners, which are glued to the surface of corrugated fiberboard. It adds strength when products require high quality construction. More than half of the UKP produced by Hyogo Pulp is used for corrugated fiberboard liners.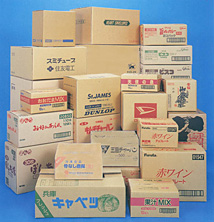 Corrugated fiberboard
As construction materials that are lightweight and easily processed
Construction materials that incorporate UKP are lightweight and easily processed, while offering heat resistance and noise insulation.
Hyogo Pulp's UKP is used for exterior siding boards, roofing materials, and other construction materials. It is also gaining attention as a replacement for asbestos.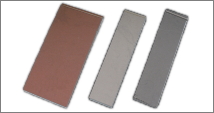 Siding boards
In electronic equipment because of high purity
UKP is used as an insulator inside transformers that are installed on electric poles.
UKP's properties make it less prone to contaminants being mixed in. Taking advantage of this feature, UKP is used for insulation paper and molded into press boards.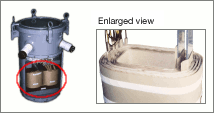 Transformer
Made into paper with natural texture
UKP has a color tone similar to that of natural woodgrain. UKP is used in a number of products by taking advantage of this property.
It can be found in many everyday products, such as rice paper wrapped around the filters in cigarettes, cosmetic oil-blotting paper, cleaning wipes, and paper cords.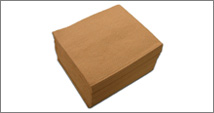 Cleaning wipes